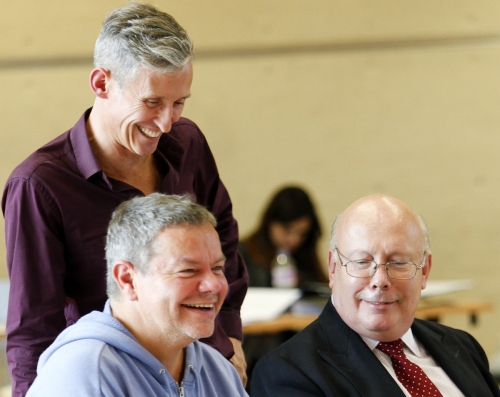 Musical Makers charity event: Saturday 18th June
Join us and our three-time collaborator Academy Award-winner Julian Fellowes at Bridport's Electric Palace Theatre on Saturday 18th June for an exclusive evening to celebrate the current UK tour of Mary Poppins and the 2016 premières of our new stage musicals Half a Sixpence and Wind in the Willows. We will talking about our work, creative process and shed light on the glorious fun of writing a musical!
With songs performed from all three shows by West End actress Caroline Sheen (Grease, Mamma Mia, Les Misérables, Mary Poppins), this one-off unique event will treat ticket holders to a sneak preview of material from Half a Sixpence and Wind in the Willows before both shows open to the public. There will also be an audience Q&A.
Tickets are £18 with all proceeds being split between Weldmar Hospice, Polio Plus and Mercury Musical Developments. They are available here:
buy online
Saturday 18th June at 19.30